June 25 – 27, 2004
Camp for Oppositional Architecture
Gottschedstr. 4, 13357 Berlin, Germany

International open congress searching for possibilities of resistance within the field of architecture and planning.
The small part of the built environment that is subject to planning at all is almost completely controlled by the claims of capitalistic utilization: globalized markets and cultures ask for commodified spaces, nation states and corporations require spectacular architectures for representative purposes, the multitude of consumer subjects demands room for individualized privacy. What's left to do?
This international, open congress is searching for possibilities of resistance within the field of architecture and planning. How to criticize the demands of a capitalist production of space? How to take a non-affirmative part within this powerful contiguity?
From June 25th till 27th 2004, An Architektur organizes the "Camp for Oppositional Architecture" - an international, open congress on the possible ways of resistance within the scope of architecture and planning. The Camp will seek to find, explore and discuss oppositional perspectives of agency that criticize the demands of a capitalistic production of the built environment and try to take a non-affirmative part within this powerful contiguity. How could politically relevant and emancipative work on the basis of planning and architecture or with the means of their critique look like today? Are there any possibilities to challenge and oppose the social order from within the field of planning in a productive way? What are the relevant oppositional stances, practices, strategies or coalitions that might be imagined and realized today?
During the Camp a variety of approaches will be discussed all of which enable political agency by linking planning to participation and protest. An Architektur invites theorists, offices, initiatives and other groups active within these fields to present and develop their positions together. The Camp will take place in the centre of Berlin in a former production building. An "indoor village" designed and built by students of the University of the Arts (faculty of architecture) will provide overnight accommodation as well as private and working space.
Program

Friday, June 25
4pm: Arrival and Check-In
6pm: Internal Opening and Welcome
7pm: Dinner

8pm: Public Opening with introducing lectures:*


How to fail within the Realm of Art History, unsuccessfull like Hannes Meyer: Seven Helpful Advices.

Simone Hain, architectural historian, Berlin


Designing for the 98% without Architects.

Bryan Bell, architect (design corps), Raleigh, North Carolina


No more Dreams.

Roemer van Toorn (Berlage Institute), Rotterdam

11:30pm: Djs Fire & Ice (Superschool Team)*


Saturday, June 26
10am: Opening of the internal part of the Camp: Introduction of the 3 working groups
11am: Working Groups
2pm: Lunch Break
4pm: Working Groups
7pm: Dinner

8pm: First results of the internal workshops and lecture:*


The Potentials and Failures of Planning: History, Theory, and Actuality. Lessons from New York.

Peter Marcuse (Columbia University) New York

10:30pm: Public Party with: Chris Heiss (Chips) & Jan Edler (Kunst und Technik) / Eric D. Clark (Whirlpool Production / Subcurrent)*


Sunday, June 27
12am: Working out of Theses, Conclusions, Manifests etc.
2pm: Lunch Break
4pm: Closing Panel




* non-participants have to pay admission (2 Euro)





Accomodation
The Camp will take place in a former production and administration facility in Berlin Wedding (Gottschedstr. 4, 13357 Berlin). Besides a hall forthe public events there will be smaller spaces for workshops, an office and a 24 h bar. In the courtyard there will be a kitchen. In a 500 sqm indoor camp on the same site we will provide free accommodation for all participants. You can choose between different milieus (lawn, tents, youth hostel sector, carribean or south-german-style) on a structured platform.
Images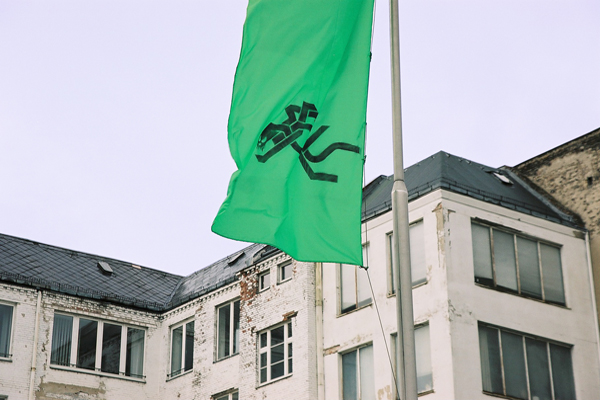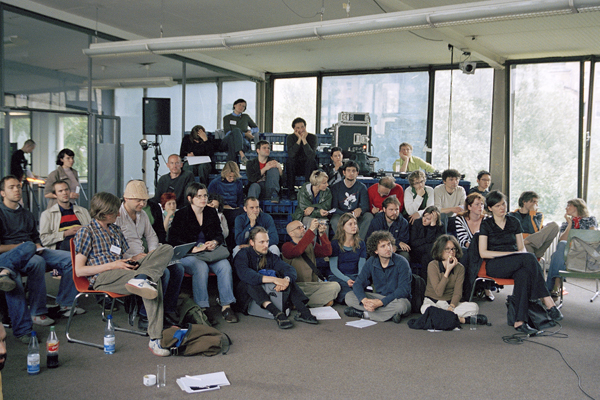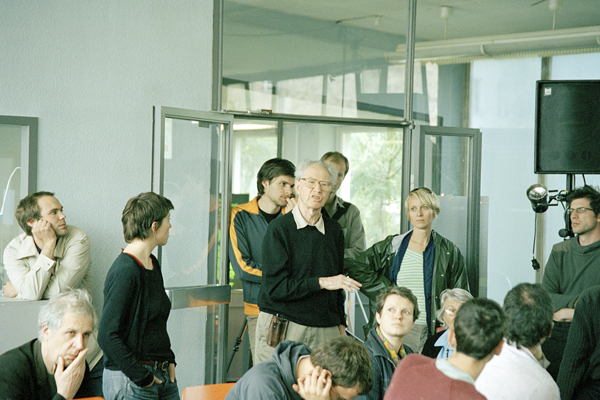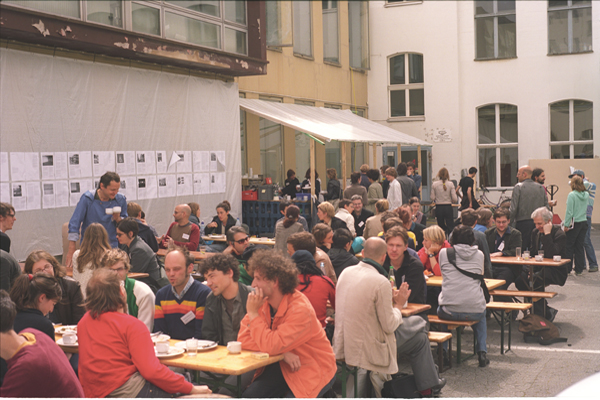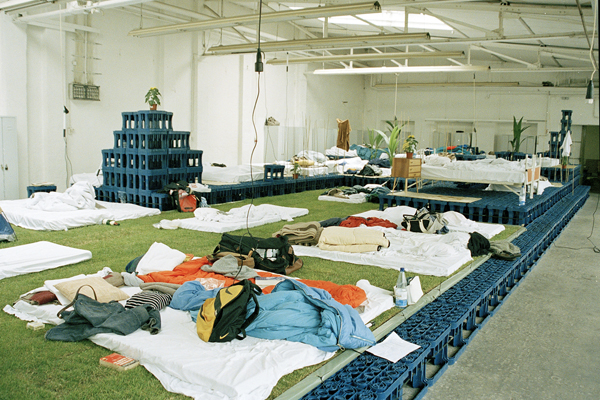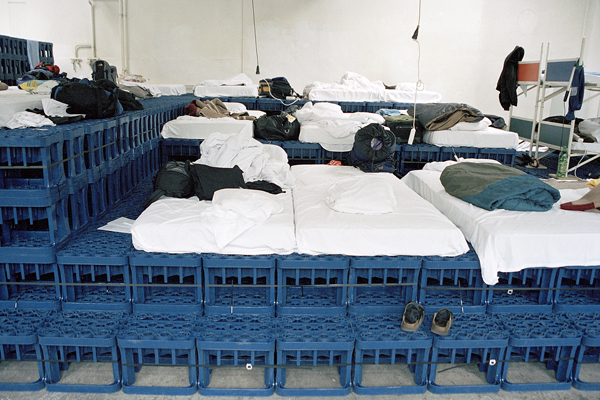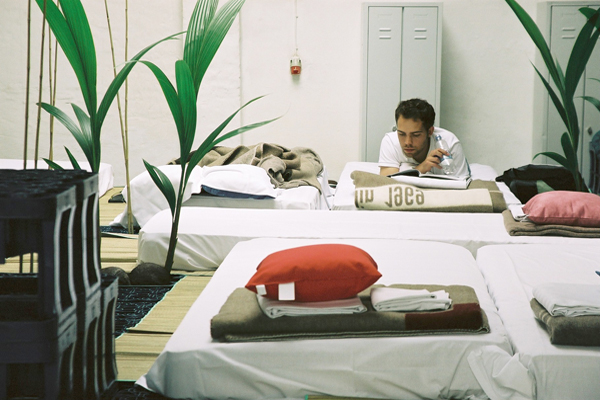 founded by:

An Architektur 14: Camp for Oppositional Architecture
view issue